How it works
1. Qualification
✔ You are the decision maker
✔ Your monthly energy spend is $1,500 +
✔ You are committed to reducing costs
✔ If you're on a TOU (time of use) supply agreement your contract is expiring within 6 months
2. Registration
Complete the Customer Authority and Energy Procurement Agreement forms. Provide us with a full copy of a recent energy account (electricity & gas) all pages, both sides, including ICP number, rates etc
3. Bulk Tender Process
We obtain 12 months consumption data from your retailer and build your energy profile. Your consumption is put to market via our specialised Bulk tender process encompassing 25 energy companies Nationwide
4. Tender Report Presentation
After 1 month we present a detailed report outlining the total savings negotiated for your business. Our purpose built software allows for all variables including multi rates, special discounts and varying Ts & Cs
5. Switch to Winning Retailer
You sign a fixed energy price agreement with the winning retailer so the newly negotiated rates are guaranteed for the contract term. Optimum pricing is achieved through a 24 to 36 month arrangements
6. No Savings/No Fee

.
Saveawatt manage all the background work and switching requirements. Once the switch to your new supplier commences we raise an invoice for 25% of the savings. If we can't save you money there is no cost!
Watch the video to see how it works
What you get
The absolute lowest energy prices possible
The biggest prompt payment discounts
The best terms and conditions.
Best of all you get a
4 X Return On Your Investment!
Plus these value add extras for FREE
Don't just take our word for it, check out the testimonials below from some of our awesome customers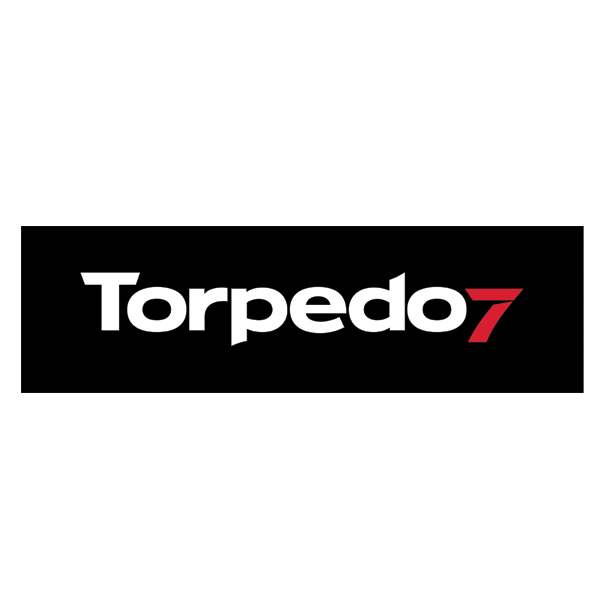 After analysing and tendering our varying energy consumption over a large number of sites throughout New Zealand, Saveawatt negotiated new supply contracts resulting in impressive savings across the board.
Not only did they help us drive down costs but also assisted with a myriad of electricity related matters including, meter downgrades, new connections, terminations and meter location.
Torpedo7
Quality Hotel Parnell has enlisted "Saveawatt's" energy procurement services to negotiate three supply contracts over the past four years.
Saveawatt has achieved great results on our electricity contracts and it recently delivered a 13% annual savings on our current gas supply agreement.
Saveawatt are good to work with, their analyses and reporting is straightforward and easy to understand and their services make the whole process hassle free.I highly recommend Saveawatt to help reduce your hotel's energy costs.
Quality Hotel Parnell Limited
At Apparelmaster Christchurch we were approached by Saveawatt to complete an analyses of our power consumption to make sure we were not spending more than we we needed to. As Saveawatt charges as based on splitting a small portion of any savings achieved there was no risk or upfront cost in us undertaking the review.
We are very satisfied with the outcome with Saveawatt achieving an 18% reduction in our electricity costs. Saveawatt managed the whole process and delivered the savings with minimal input from our perspective and clearly explained how the savings were achieved.
I have no hesitation in recommending Saveawatt to anyone that is considering using their services.
Apparelmaster
"The New Zealand Automobile Association has been utilising Saveawatt's services since 2010.
The association has a large number of sites throughout New Zealand and managing various energy supply contracts and associated costs was a complicated procedure. However, since engaging Saveawatt the process has been simplified and we are now able to make more informed decisions about our electricity requirements.
Saveawatt's energy analysts have assisted us with contract procurement, re metering, site relocation, billing issues and cost reduction through their specialised services and strategic industry relationships.
We have achieved significant cost savings and continue to do so via our ongoing business relationship
We are very happy with the services provided by Saveawatt"
Chris Robinson– National Property Manager
The New Zealand Automobile Association Inc
"Nothing to lose and potentially plenty to gain – that's what we thought when we were approached by saveawatt. As a family business, seeing that we will save over $10,000 – 21.7% – in electricity costs over three years means a great deal; it means we can stay profitable and continue to employ and support our employees. The saveawatt team was extremely easy to work with , and helpful every step of the way. With potential savings to be made, using saveawatt really is a no-brainer."
Bruce Abbott – Senior Winemaker
Allan Scott Family Wine Makers
"Caffe L'affare first engaged Saveawatt in 2012 to reduce electricity costs throughout our multi-site operation. We have used their services for contract renewal on an ongoing basis and more recently Saveawatt procured our new gas supply agreements. Saveawatt's bulk tender process achieved over $26,000 reduction in our gas costs.
Saveawatt has always delivered on their promises and I have no hesitation in recommending them to other businesses."
Wayne Mitchell– Financial Controller
Caffe L'affare
Without Saveawatt, we'd still be paying through the nose for our energy costs. Their insider knowledge of the electricity industry was instrumental in helping us save around $95,000 over 3 years.
Saveawatt doesn't just do a cursory sweep of suppliers; they do a good cross-section. They also make a recommendation based not only on the cheapest deal, but how the supplier rates for customer service. Going with Saveawatt is a no-brainer – with their 'no savings, no commission' stance, you have nothing to lose and a lot to gain."
Steve Duncan – Chief Financial Controller
CHT Healthcare Trust
Cromwell College has made significant electricity savings by utilising SaveAwatt's services. We reduced our energy costs by 12 % in the first year and a further 9% through the BillMINDER service in year two. As well as saving us money they have saved us time and taken away the headache of having to deal with electricity contract procurement. They are easy to work with and they get the job done.
Rowan Dunnet
Executive Officer
Cromwell College
"For a privately-owned company, maximising the value of every dollar counts – and with saveawatt, dairyworks ltd will save $31,147 over three years, around 13.9% of its total electricity bill. Saveawatt was attentive and genuinely wanted to get a good deal for our company. We would definitely recommend saveawatt to other businesses – it's a straightforward process and they do it all behind the scenes."
Kieran Hayes – Commercial Manager
Dairyworks Ltd
"After hearing about Saveawatt through the Choice Hotels conference I was interested to know what they could do for us.
Saveawatt put our energy consumption out to market in their bulk tender process and leveraged great savings for our business. $28,000 on electricity and a further $8,000 on gas.
Saveawatt are easy to deal with and the analysts know their stuff. I would certainly recommend speaking with them if you want to make real savings."
Ken Linstead– General Manager
Econolodge City Central Hotel
"As one of the largest non-ferrous jobbing foundries in australasia, we've always had reasonably high electricity use. Saveawatt first offered its brokerage service to our workshop, pw engineering, and when that showed really good savings we started investigating our options here. Over three years we will save over $16,000 – around 14 % of our total electricity bill, which is not to be sneezed at. I have no trouble in recommending saveawatt to other businesses."

Bob Adams – General Manager
Giltech Precision Castings
"There's no avoiding reasonably high electricity use in our comprehensive malt testing, roasting and smoking processes, so we are over the moon to be able to look forward to a 30.9% energy cost saving as a result of using Save a Watt as our energy broker. That's $37,504 we can invest back into the business – or at least not hand over to the electricity company for the same service. We highly recommend Save a Watt to other businesses."
Doug Michael – Managing Director
Gladfield Malt
"Saveawatt has insights into electricity suppliers that consumers don't. The process is easy: we simply provide a few energy bills, and choose a tender to accept. We always consider saveawatt's recommendation, as we now know the best price is not always the best deal. The latest tender the group accepted saw our energy cost savings reach approximately $45,000 over three years (after the saveawatt fee) – 17.3% of our total energy costs. That's a substantial amount of money and well worth the go. I totally recommend saveawatt to other businesses looking for energy cost- saving opportunities."

Jennifer Logan – Group Operations Manager Miles
Cockram Motor Group Ltd
"In 2017, we were contacted by Jessica at Saveawatt and took up her offer to broker the best electricity deal she could find. By switching to the provider that offered the best deal, PW Engineering stands to save a whopping $31,000 in electricity costs over the next three years – an enormous 25.8% saving. I have no trouble in recommending Saveawatt to other businesses."
Bob Adams – General Manager
PW Engineering Ltd
"We're not experts on electricity pricing, so to have saveawatt negotiate the best electricity deal for us in an uncomplicated and straightforward manner was extremely refreshing.
We've been saveawatt customers since 2011 and our most recent tender saw the company save 6.3% in energy costs over three years – a significant figure. We would certainly recommend saveawatt to other businesses – and indeed we have in the past."
David Hinton – Financial Controller
South Pacific Seeds Ltd